Old brands.

To inaugurate this section of articles start with a now defunct Spanish brand whose name is Jyesa, now you can get some models among collectors and specialized houses in Spain.

Luckily I own one of the basic set was bought in Spain on a trip beyond by 72 until today so keep circulating in my stands, in terms of rolling stock has a very good completion such as turned bronze bumper, all locomotives have metal or cast iron chassis and shells vary according to the model in injection of plastic or metal smelter, as well the wheels turned in bronze and steel shaft or wheels of plastic and steel shaft according to models, bussiness in relief, and metal hooks type europeo.

As for the tracks they are molded plastic based on the sleepers and rails are made of sheet metal bent in U-shaped inverted and subject to the basis for tabs of the same profile, the Union between them is made with a metal segment remaining footwear within the U ensuring both the metal Union as electric.



Then finally you can see the catalog that came with the basic set showing some pieces not included as likewise a book of design layout.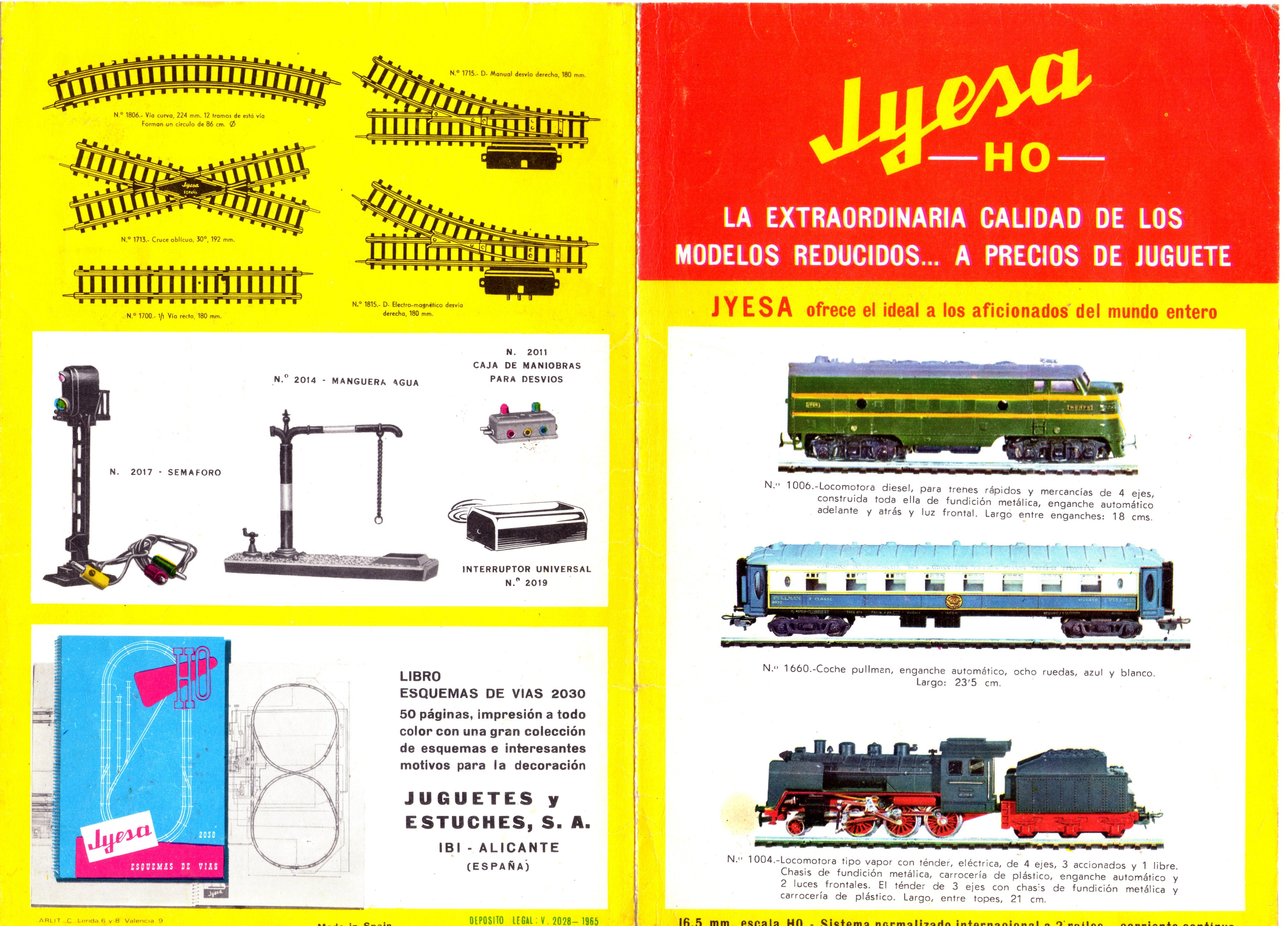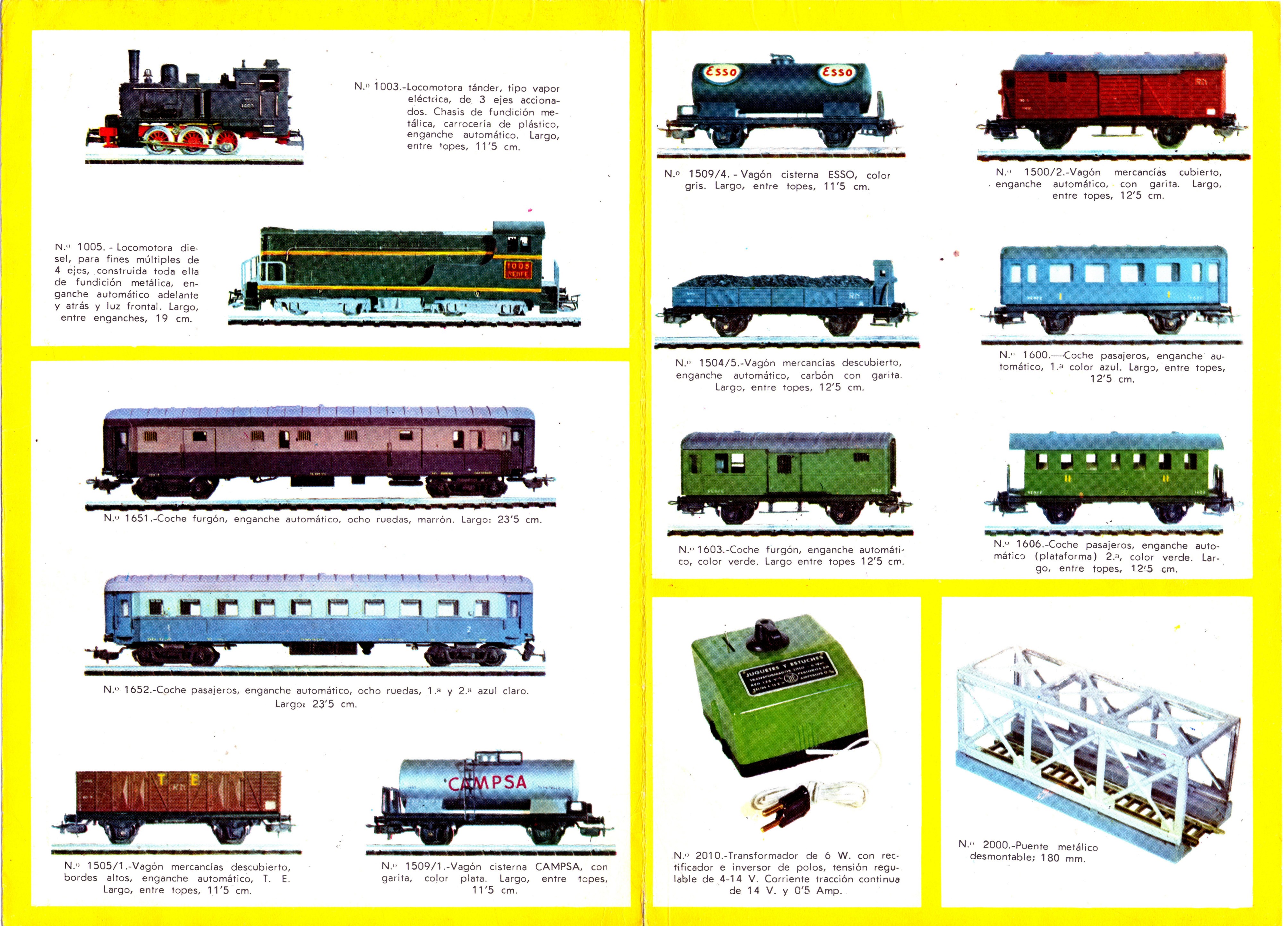 Manual for assembling of different designs of tracks.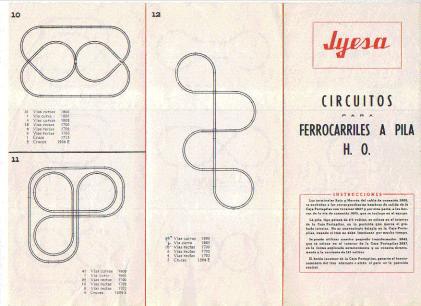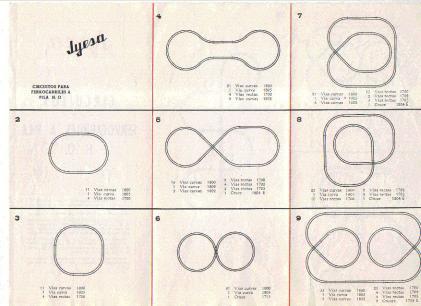 High and low rail freight wagons.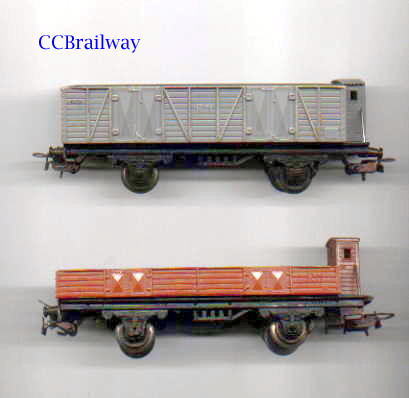 curved track and straight sections.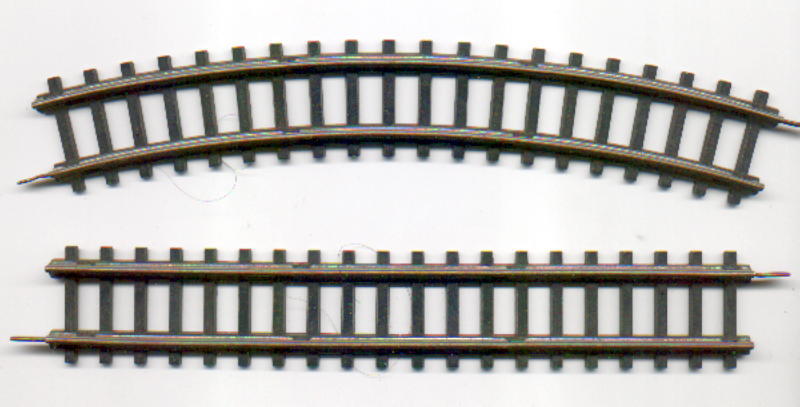 Another basic set model.